In this article, we will review how to check in visitors in GuardTek using a Post license.
How to check Visitors in (Post)
To check in visitors:
1. Log onto the GuardTek Web Portal.
2. Hover over the Activities module and click the Check in Visitors option.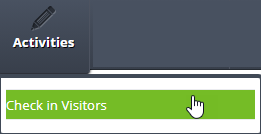 3. The Visitor Category box will display if the site the officer is logged onto has an Approved List or Null in the Visitor drop-down menu, and the Officer on Duty will display.

NOTE: Choosing the Approved list option in the drop-down menu will open two additional optional field boxes: Person Visited and Capture Vehicle License Plate.
You can add an employee as a Person Visited by clicking the green plus icon to the right of the Employee field.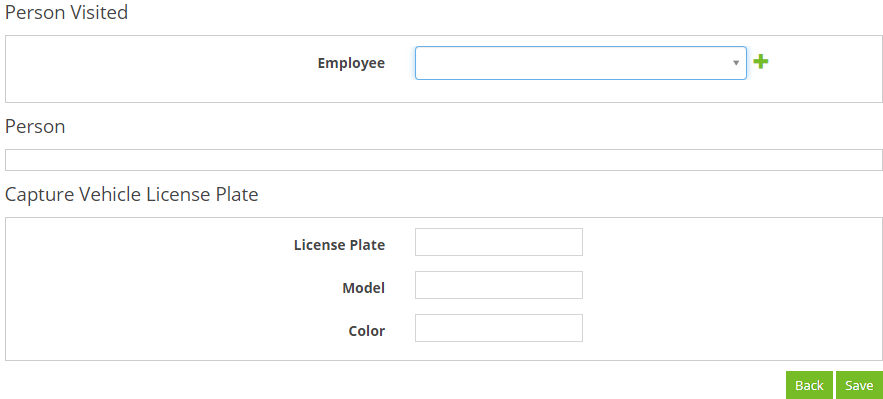 4. The Visitor Information (Name/Company - Default) box has a drop-down menu for visitors to be checked in. If there are no visitors in the drop-down menu, click the green plus icon.

5. Filter the visitor information in the expanded Visitor Information (Name/Company - Default) box.

Visitor (1)

Last Name, First Name (2)
Add the visitor's first and last name.
Company (3)
Click the Add New Company option if the company is not listed in the drop-down menu.
Click on and add the company name in the new Company box.

Frequent Visitor (4)
The Frequent Visitor toggle will default to Yes. If the visitor does not visit regularly or often, you can to toggle the Frequent Visitor option to No.
Add to Group (5)
NOTE: You must have an existing list of visitors for a company to add to a group.
Save (6)
Clicking the Save button will pop up 2 green success banners letting you know the Visitor has been checked in (Visitor Arrival) and give you the option to Print Badge if that feature is being utilized.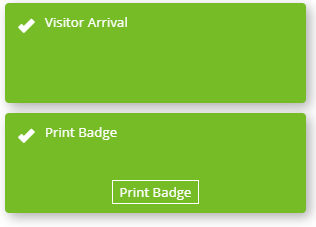 The visitor will now appear in the Visitor drop down menu.

Please see the Help Center Articles: Using the View Today's Visitors / Checkout Activities Module Option