In this article, we will define a visitor category and go over how to add a Visitor Category.
What is a Visitor Category?
The visitor category option is a way for you to describe the type of visitor for your officer(s) to document or create a visitor badge.
Some examples of visitor categories are:
Vendors
Contractors
Delivery
Guests
How to Add a Visitor Category
To add a visitor category:
1. Log in GuardTek portal as an Admin or Supervisor
2. Hover over the Settings module and click Visitor Setup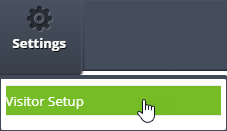 3. Click the green Add New Visitor Category button in the right-hand corner.

4. Fill in the field and set the optional toggle settings.

Name the Visitor Category (1)
Type in a description of the type of visitor in the Visitor Category field.
Group of visitors (2)
Optional - The default is a single visitor. However, you can toggle the visitor category from a Group of visitors to Yes to create a group of visitors.
Example Group of visitors:
A school class field trip at a museum
An executive team on-site visit
A contractor's team of workers
Advanced settings... (3)
Optional - clicking the green Advanced settings... button will open a window with optional customization options. Toggle the desired options to Yes to include the advanced setting.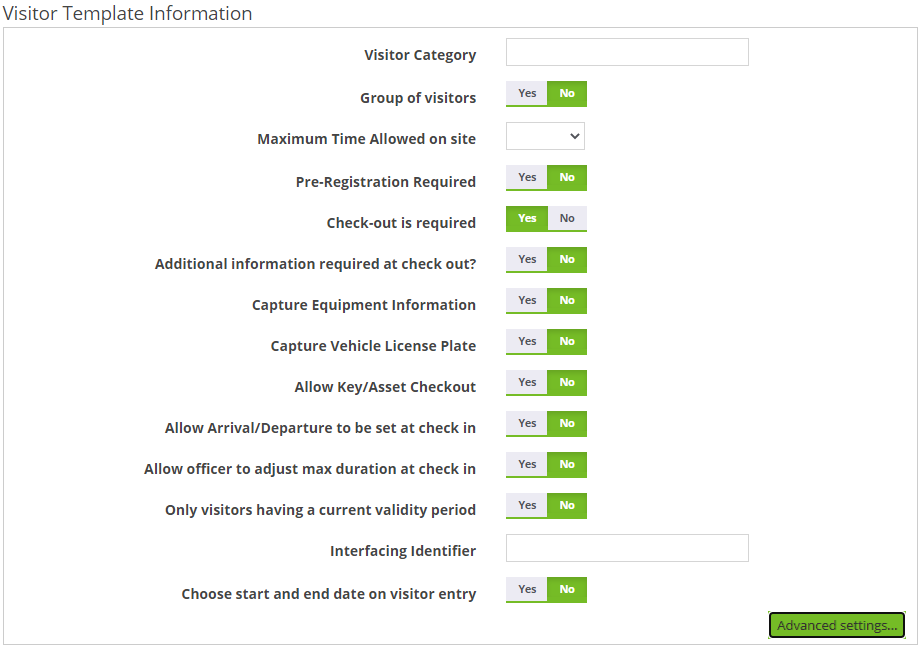 Person Visited (4)
Toggling the Person Visited option to Yes will bring up a Required checkbox that allows you to require that a Last Name /First name checkbox be checked or unchecked, a Photo checkbox be checked or unchecked, and/or a Company checkbox be checked or unchecked.

5. Click the green Create (5) button at the lower right-hand corner.
6. The new visitor category will now appear.