This article will review how to set up automatic reporting for logbook activities.
This feature allows you to set an automatic Logbook summary or an aggregated report for an activity type such as Tours, Activity Reports, Shift Logs, etc.
In the case of the "Activity Reports" type, this feature also allows setting up an automatic PDF document detailing all reports' answers, photos, and video links.
How to Set up Automatic Reporting for Logbook Activities
To set up automatic reporting for logbook Activities:
1. Log onto the Guardtek web portal as an Admin or Supervisor.
2. Hover over the Reporting Tool module and click Automatic Reporting.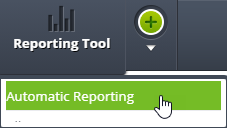 3. On this page, you will find any existing automatic reports you have created.

NOTE: These reports are user-specific, and you can only see the report templates you have created.
The automatic reporting setup is a 3-stage process:
Create your report template
Create your email recipients
Create your schedule
Create Your Report Template
1. Click Add New

2. Choose All Events on the drop-down menu (in some platforms, it is named All Activities)

3. Name your report (be specific, especially if you set up multiple reports)

4. Tick your report format options. When you select PDF files, another option to include PDF details becomes available. With details, you can get detailed information on each event, and in the case of activity reports, this also includes photos and video links.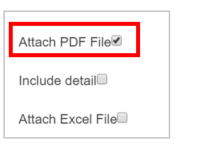 NOTE: You should only include details for a reporting period of a maximum of 1 week because there is a limit of 5,000 lines to the PDF report. If you select specific activities instead of all entries, the time period can be extended.
PDF example without details:

PDF example with details included:

Excel File Data Example:

5. Click Enter

6. Select the Time Period to be covered on the drop-down menu

The following options are available:
Yesterday
Last Hours (a new field opens to add the number of hours)
Last 12 Hours
Last 7 Days
Last 30 Days
Last 90 Days
Last Days (a new field opens to add the number of hours)
7. Select your sites. You can select multiple posts as required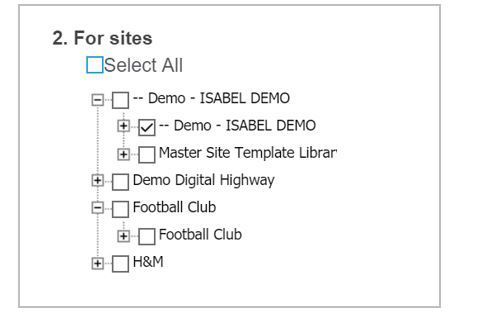 8. Select your activities. You can select All Activities, a specific activity, or multiple activities as required. The selection named "activity" stands for your activity reports.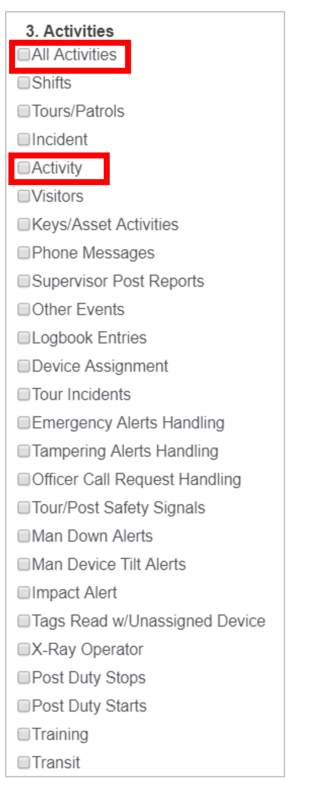 9. Click Enter at the bottom of the page to save your template.

Your template will now show on the main page.
Create Your Email Recipients
1. Locate the desired template, and under the Email field, click on the Email icon

2. Select Add New

3. Under Recipient, select GuardTek User, Employee, or Other Contact.

4. Click the drop-down arrow and search for the name on the recipient address list. The system will save all previously added contact details, but if you don't see it on the list, choose "Other Contact," complete contact details, and click Add.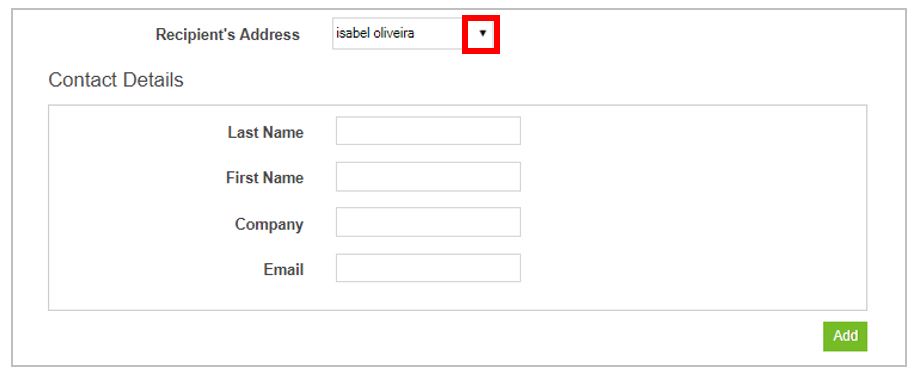 5. The type of notification is set automatically to email. Reconfirm that the email address is correct and click Add.

6. Repeat steps 3 to 5 to add multiple recipients. Once done, click Close and double-check on the notifications screen that all is correct before selecting Close again.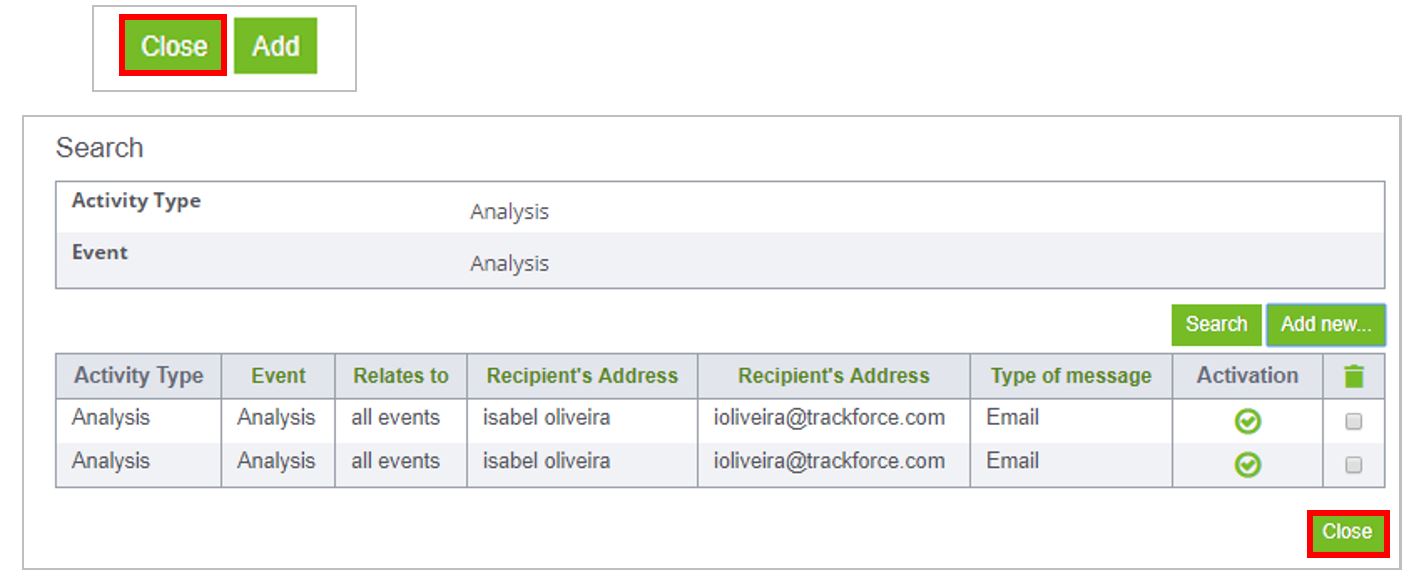 Create Your Report Schedule
1. Locate the desired template, and under the Schedule field, click "Not Defined."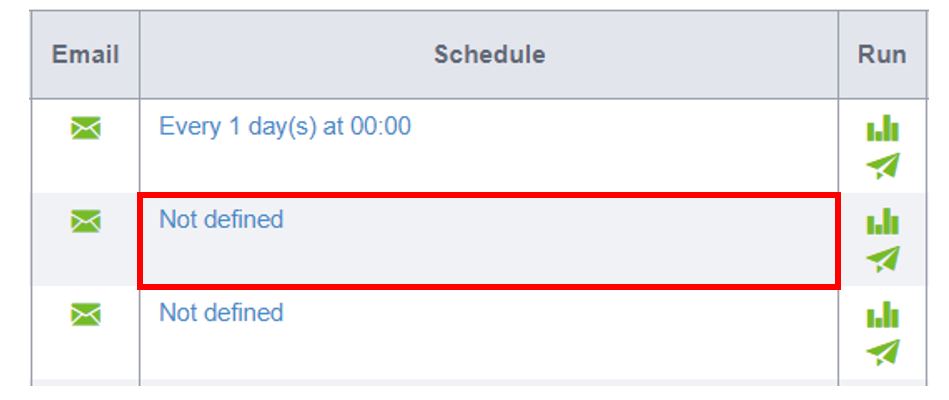 2. Set your start and end dates by clicking on the calendar icon and selecting a date from there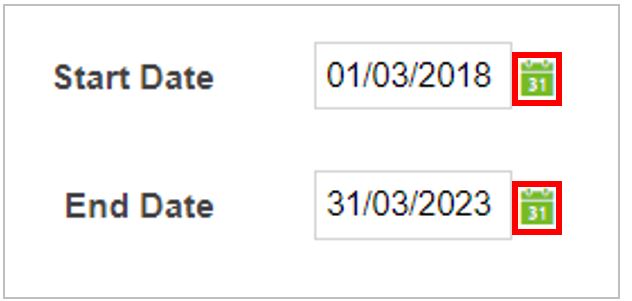 3. Select the frequency. Depending on your selection, different menus open for further selection

4. Input time of day report will be generated, and click Add. You can select multiple times

5. Save your schedule by selecting Enter at the bottom of the page

To change your schedule, click on it and repeat the steps above.