This article will review how to add an activity report in GuardTek with a Post License.
How to Report an Activity in GuardTek with a Post License
To report activity in GuardTek with a Post license:
1. Log onto the GuardTek web portal with a user profile with access to a Post license.
2. Hover over the Activities module and click on the File an Activity Report option.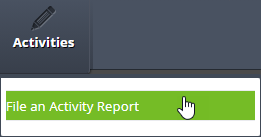 There are two sections to be filled out:
Activity
Report Name - Activity Template
And an optional 3rd section for Attachments.
3. Activity

You can use the drop-down menu to select a Report Name.
The Person Filing Report will pre-populate with the user's name logged on, but you can use the drop-down menu to change to another authorized Post user if needed.
4. Report Name - Activity Template
Depending on the Report Name selected in the Activity section, the Activity template will display in the Report Name section.
Use the numeric and or text fields,

answer toggles,

and calendars

to populate the Activity report.
Click the picture icon

to add a photo from the computer's downloads.
EXAMPLE:
Sample Activity Report for a Delivery activity template.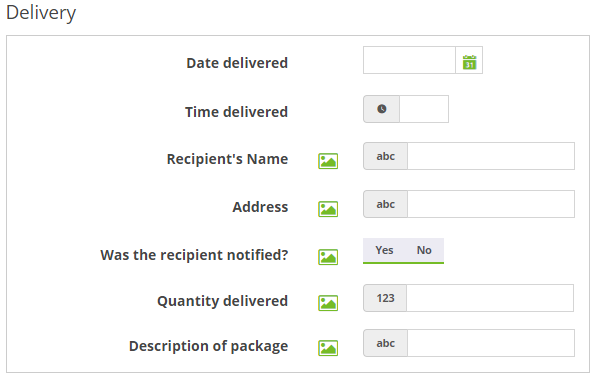 5. (Optional) Attachments
There is also the option to add attachments to an Activity report, such as PDFs, photos, and videos.
To add an attachment, click the green plus icon at the far right-hand side column, which will open the computer's file folders and allow you to attach them to an activity report.
NOTE: There are file size limitations.

6. Once the Activity Template has been filled out as desired, click the Submit and Close button at the bottom right-hand corner of the page.