In this article, we will go over how to convert a comma-separated value (CSV) file to an Excel Workbook
All GuardTek Excel files are in CSV format. To convert to an Excel Workbook format, follow these guidelines.
Select Column A on the file. Go to Data Text To Columns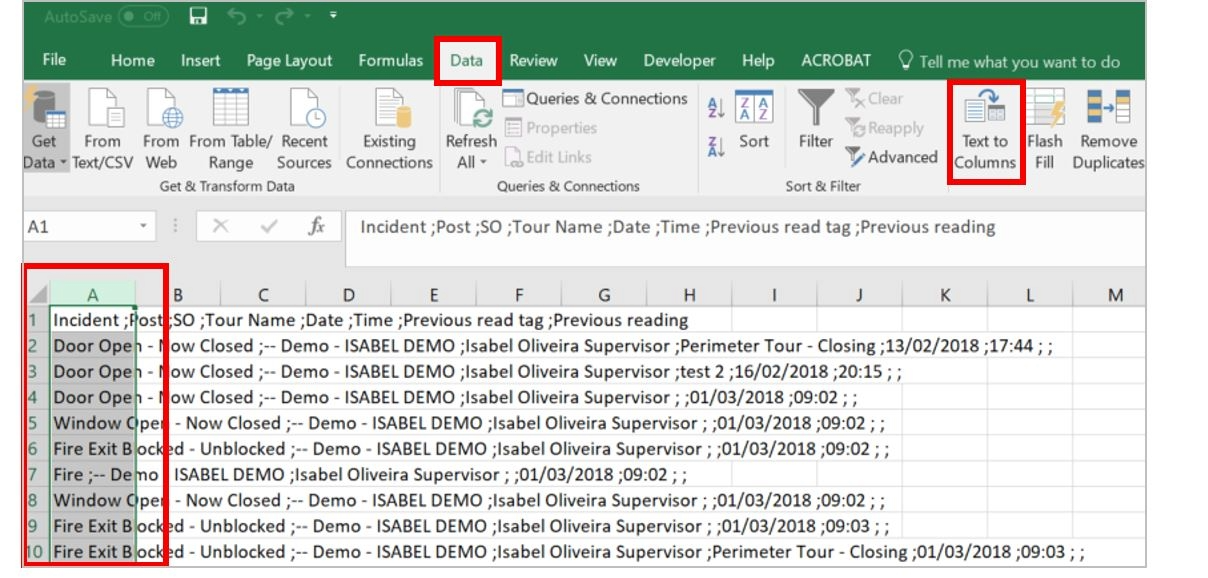 Choose Delimited and click Next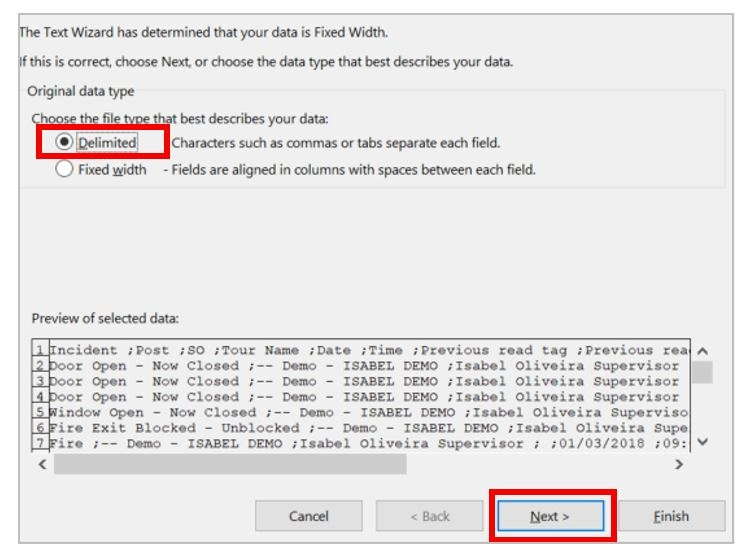 Tick box Semicolon and click Next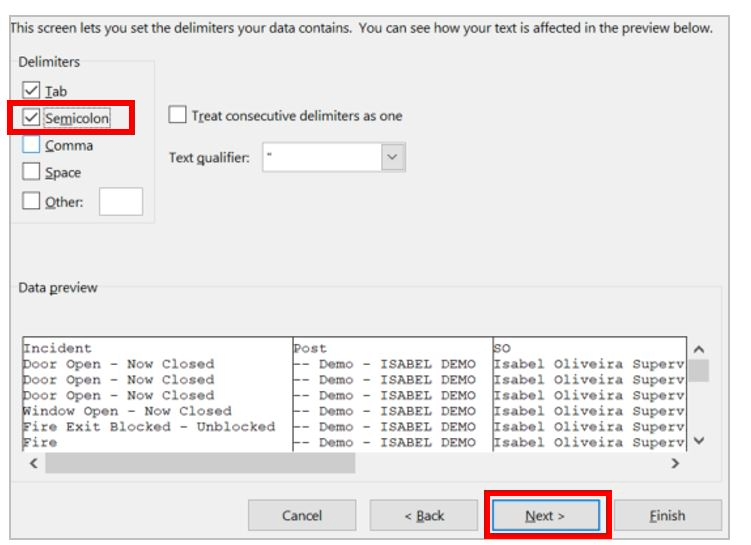 Click Finish on the last screen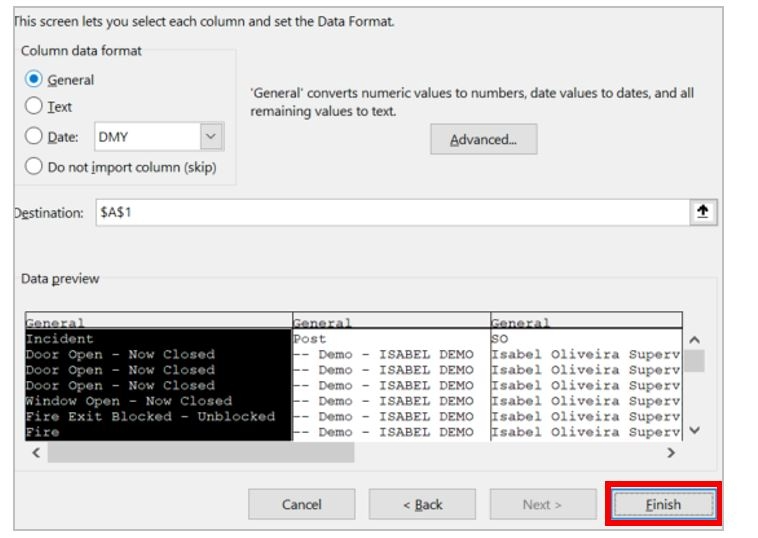 Information is now displayed in an Excel Workbook format

If saving the file, SAVE AS and change the format to .xlsm. Otherwise, it will not save any changes you made.