In this article we will go over how change sites on the Guardtek m-Post App.
How to Change Sites
To change Sites:
1. Tap the Global Navigation Menu at the top left corner of the home page.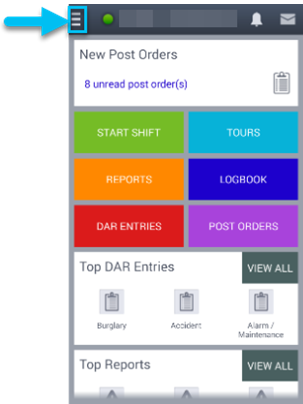 2. Tap the Change Site button.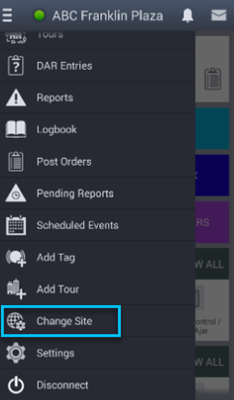 3. Tap on the Site you want to change to and it will turn gray indicating it is your selection.
4. Tap the green CHANGE SITE button at the bottom.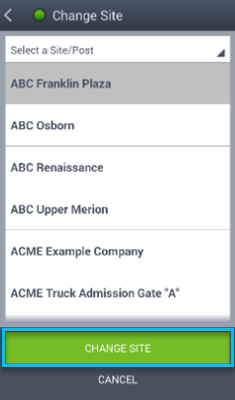 NOTE: If you selected the wrong site in error you can tap the gray tap CANCEL and start again.
5. Confirm the new site at the top of the home page: