In this article we will go over how to change sites on the iOS version of the m-Post App.
How to Change Sites
To change Sites:
1. Tap the Global Navigation Menu at the top left corner of the home page.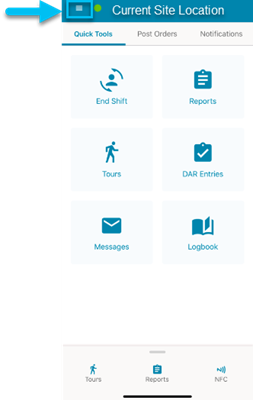 2. The current site will be displayed at the top of the menu page. Tap the drop-down button.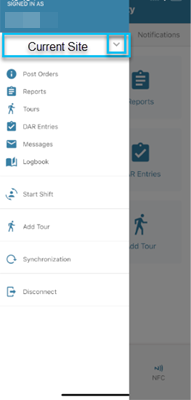 3. The available sites that you can change will be listed in alpha numeric order. In the case of a large lists of sites you can tap and type in a site name using the Search box (1).
You can also simply scroll down and find and tap on the site you want to change to and it will turn gray indicating it is your selection. (2)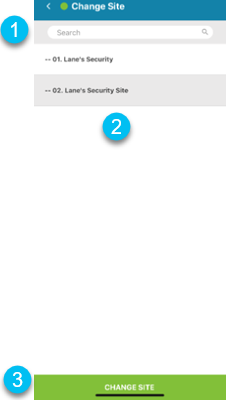 4. Once your selection has been made tap the green CHANGE SITE button at the bottom. (3)
5. The device will sync. Confirm the new site at the top of the home page.