In this article we will go through an in depth look at the Logbook button and how an m-Post user can view the logbook and it's options.
How to View the Logbook
There are 2 methods to view the logbook:
Step 1 Method 1. Tap the open book icon Logbook button on the m-Post app home screen.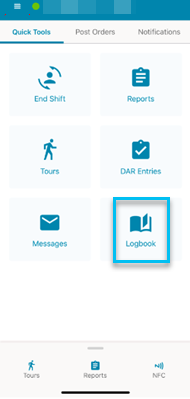 Step 1 Method 2. Tap the global navigation menu icon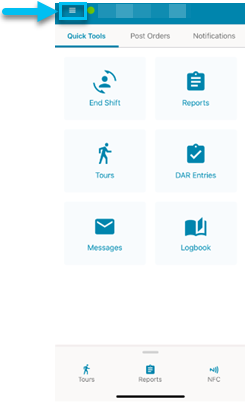 Method 2. Tap the open book icon Logbook button.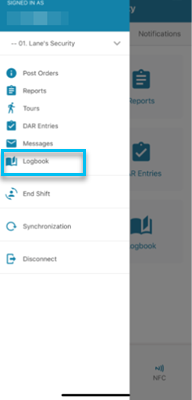 2. Tap on the entry you would like to review.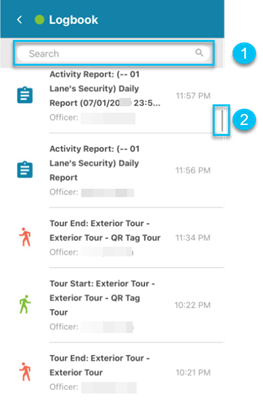 NOTE: if you know the specific entry you are looking to view you can type it in the Search (1) field or scroll up and down through the logbook list (2). The logbook scrolling feature is broken into entries by date and time stamp in descending order. You can continue to scroll down to go back as far back until you reach the very first entry on the site.
4. All information that was captured for the entry you are viewing can be reviewed by scrolling up and down.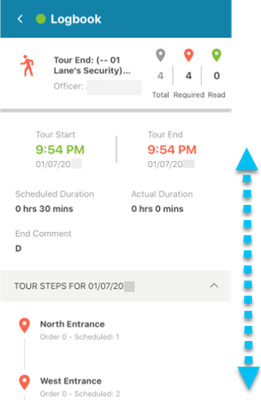 5. Once reviewed select the Back button.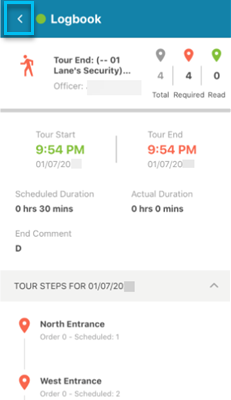 How to Exit the Logbook
To exit the Logbook:
1. Simply tap the back icon from the logbook home screen.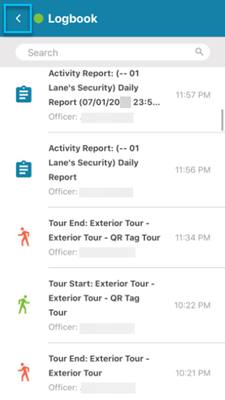 2. This will take you back to the m-Post home page.