In this article, we will look in-depth at the Logbook button and how an m-Post user can view the logbook and its options.
How to View the Logbook
To view the logbook:
1. Tap the dark blue Logbook button.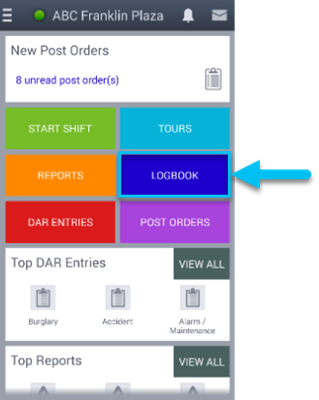 2. Tap on the entry you would like to review.
NOTE: You may scroll up and down through the logbook list. The logbook scrolling feature is broken into entries by date and time stamp in descending order. You can continue to scroll down to go back as far back until you reach the very first entry on the site.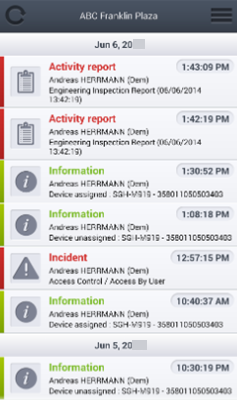 3. All information captured for this entry can be reviewed by scrolling up and down.
4. Once reviewed, select the Back button.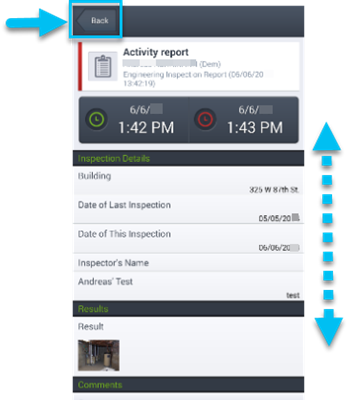 How to do an Advanced Logbook Search
To do an advanced Logbook search:
1. Tap the dark blue Logbook button.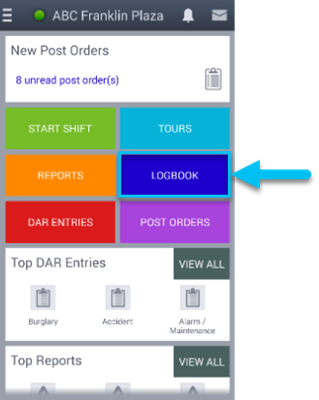 2. Swipe the Logbook entries home screen to the right.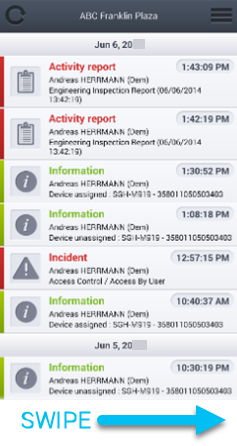 3. By default, search criteria are set to All, and all entries are visible.
To remove any entry from the list, tap the ON button

to toggle it to OFF

.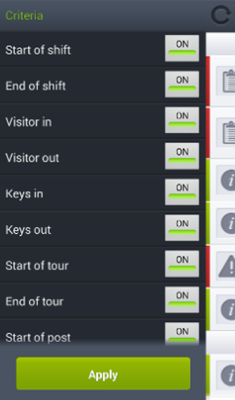 4. Tap the green Apply button once all the search criteria are ON or OFF.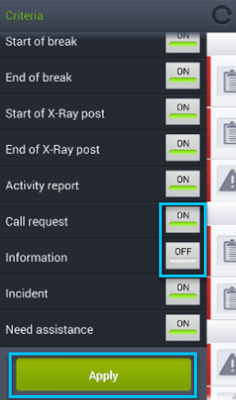 5. The types of entries toggled to OFF will no longer appear.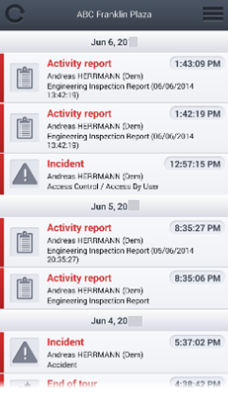 NOTE: To have the entries reappear on the criteria list, repeat the process and ensure the desired criteria are set to ON.
How to Change Sites in the Logbook
So that you know, you will only be able to change to a site that you have Post Assignments on or have authorized access to.
To change sites in the Logbook:
1. On the Logbook entries home screen, tap the Select Site Menu in the top right-hand corner.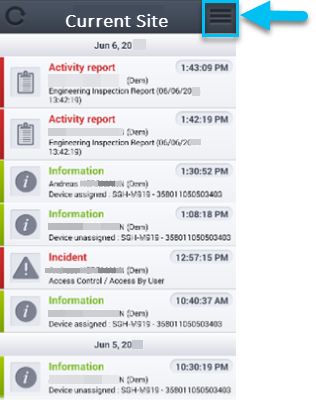 2. The current site you are working at will be indicated with a green dot within the site circle.
In this example screenshot, you are at ABC Franklin Plaza: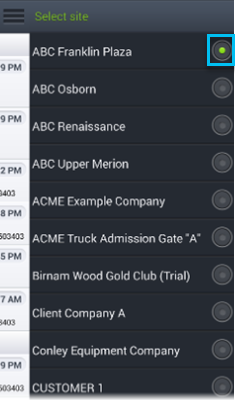 3. To change the site, tap on the site circle of the site you want to switch to.
Let's say you want to change to ABC Renaissance; you would tap the ABC Renaissance site circle: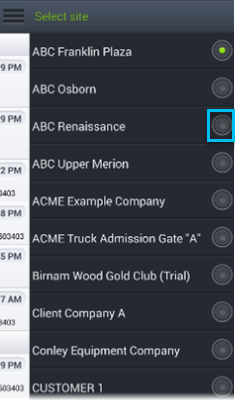 4. The site you selected will load and display.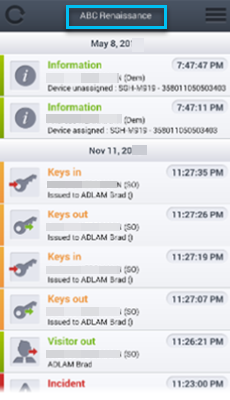 How to Exit the Logbook
To exit the Logbook:
1. Tap on your device's Back button.

2. This will take you back to the m-Post home page.